Race this exciting filly by Champion sire DALAKHANI

This lovely grey filly is from the first Australian crop of 68 yearlings by champion sire & racehorse Dalakhani and now champion broodmare ... Read More

Take a look inside the horse - A video on horse anatomy

Colin thought this was an excellent video for those interested in horse anatomy.
Explore the anatomy of a thoroughbred and learn why ... Read More

Text'N Hurley makes winning look easy in G2 Sunline Stakes

A brilliant last to first ride from Craig Williams has given the Colin Little trained mare Text'n Hurley victory in the Group 2 Sunline Stakes at ... Read More
Welcome to Colin Little Racing Stables
Thank you for visiting us, and welcome to the racing stables of the highly successful, multiple Group winning Melbourne trainer, Colin Little. Colin runs one of the most successful 'boutique' racing stables in the land, and he intends to keep it that way. He prefers to run a 'hands on' operation as opposed to a production line. Colin and his team never have more than 24 horses in work. Which means when you have a horse in this stable, you will find we have;
"MORE TIME FOR YOUR HORSE AND MORE TIME FOR YOU!"
Colin has a variety of stables and yards that can cater for any individual horse's needs all located on the wonderful Lord Lodge site at Caulfield Racecourse.
Colin is available to discuss the purchase or training of any thoroughbred. He will be attending the major yearling sales in Australia and New Zealand throughout 2017
He would be happy to advise owners when considering purchasing, based on his many years experience, so call 0417 310 249 or the office 03 9571 5315 to discuss potential purchases.
If you are looking for a trainer for your thoroughbred don't hesitate to call
Visit our Horses Available page to view yearlings personally chosen by Colin

Horses Currently Available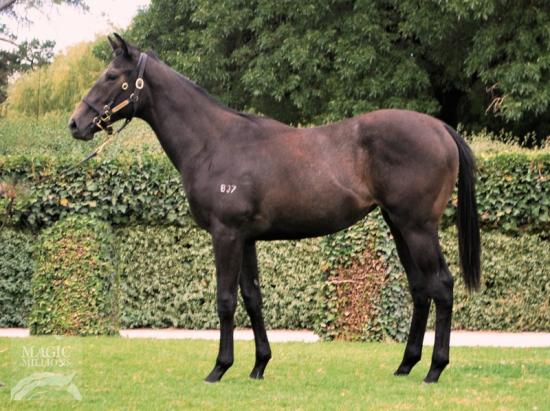 2 year old Grey Filly
Sire: Dalakhani Dam: All That Sparkles
This lovely grey filly is from the first Australian crop of 68 yearlings by champion sire & racehorse Dalakhani and now champion broodmare sire. Her dam All that Sparkles (by champion broodmare sire Rubiton) has produced a Group winner from only h...
Upcoming Runners
Recent Winners
| Horse | Date | Race | Margin | Jockey |
| --- | --- | --- | --- | --- |
| Kazio | Feb 05, 2017 | 3 - Sale | 1.30 | D W Stackhouse |
| Navagio | Jan 28, 2017 | 1 - Flemington | 0.50 | M J Dee |
| No Commitment | Jan 25, 2017 | 4 - Racing.Com Park | 0.50 | J Mott |
| Domino Vitale | Jan 21, 2017 | 5 - Moonee Valley | 0.20 | Craig Williams |
| No Commitment | Jan 05, 2017 | 4 - Werribee | 0.80 | J Mott |
| Domino Vitale | Jan 01, 2017 | 8 - Flemington | 3.30 | Craig Williams |